Project Management… design to completion
North West Installations consistently demonstrates the leadership and the integrity required to effectively respond to the intricate and unique challenges and the ever changing environment within the construction industry.
As project manager, North West Installations ensures the availability of technical and managerial expertise at each stage of the construction cycle, from conceptual planning and feasibility studies to acceptance of the facility for occupancy. Our background in construction management, design, procurement, logistics, start-up and commissioning, results in professionally managed projects with a reduction or elimination of unnecessary expenditures, consistent target date objectives and significant improvement in quality and safety performance.
By providing the owner with a complete turnkey approach, we as project managers can exercise seamless co-ordination throughout the construction cycle and can deliver a completed facility that meets the performance specifications at the specified price.
The management team at North West Installations is keenly aware that as the facility owner, you are very concerned with the quality of the finished product as well as the cost of the construction itself. One of our prime responsibilities as project managers concerns the consultation with owners on life cycle costs of constructed facilities vs the initial construction costs. In other words, we identify, recommend and implement genuine construction costs savings that do not negatively impact the life cycle costs of the constructed facility.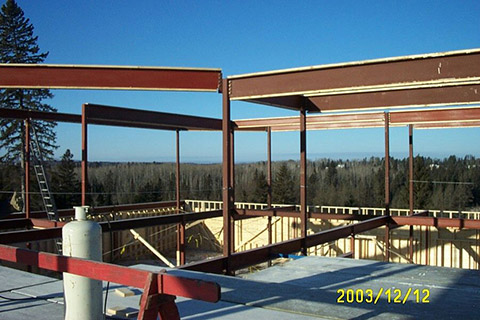 Some of our regular customers:
Bowater (Resolute) Pulp & Paper
Bowater (Resolute) Sawmills
Ontario Power Generation
Goldcorp – Red Lake Gold Mines
Richardson
North American Palladium